Some things Olivia Likes to do in Merimbula
One of Olivia's favourite places in town is Spencer Park. It's the park you can see directly across from us at Lakeside.There are BBQ facilities, kids playground, plus large grassy areas perfect for the family picnic. The lake is tidal which means you can dig in the sand or enjoy a swim. If the tide's right you can almost walk back to Lakeside! See what else Olivia likes below:
The Picture Show Man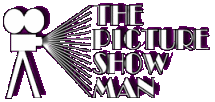 Olivia likes going to the movies. She saw her first and favourite movie there - Tinkerbell Secret of the wings. She loves the ice-creams and the popcorn at PSM

www.pictureshowman.com.au

Magic Mountain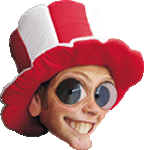 Who wouldn't love a visit to Magic Mountain? Certainly most kids do, and Olivia is no exception. Her favourite ride is the carpet slide -whoosh down we go! The Toboggan slide is so much fun as well (if mum or dad take her) of course Matt doesn't mind doing that, then off to the roller coaster before the water slides and the cars. Magic Mountain really is a great day out for the whole family.