Recent Guest reviews of Lakeside --- Great location, great view. Friendly owners, clean and fully equipped with everything you need. Foxtel and DVD player, comfy bed and lovely fresh smelling linen. Very enjoyable stay. August 2014 ----- The staff were amazingly friendly and helpful, the positioning was perfect, and the unit had everything that might be needed. Such a quiet place to stay. This was everything that I needed August 2014 ----- Management was courteous and helpful. Facilities were clean and well presented. Excellent position of facilities. The overall \\\"feel\\\" of the place was extremely comfortable.would have no hesitation in revisiting. May 2014
Merimbula Accommodation Deals
Lakeside Holiday Apartments Merimbula often have accommodation deals available. Please contact Matt or Gabby direct to take up these accommodation deals listed below: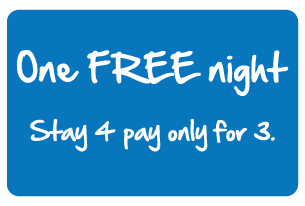 Stay for 4, pay for 3 !!
That's right, come and stay with us between 1st and 27 February 2015 and you can stay for 4 nights and only pay for 3! Includes
Downstairs or Upstairs Std 2 Bedroom Apt.
Free Linen, Free Wi-Fi & Foxtel TV
$450 for 4 nights (2 people)
Email This email address is being protected from spambots. You need JavaScript enabled to view it. or Ring Matt 02 64951956
If you would like to be kept up to date with these offers, please follow us on Facebook or sign up to receive our email newsletter.